Grillin' Recipes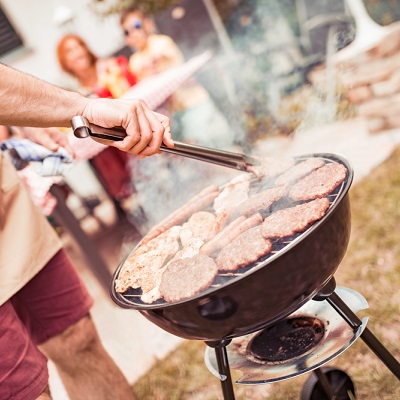 Lovers of spicy food will appreciate this kicked-up rendition of burgers on the grill, served sans bun but with the full works of summer-time accompaniments including avocado and alfalfa sprouts for some California freshness and flair.
Ingredients
2 lbs. grass-fed ground beef
3 fresh jalapeno peppers
3 to 5 romaine lettuce leaves
Raw onion slices, optional
½ cup alfalfa sprouts
2 slices beefsteak tomato
1 or 2 avocadoes, sliced
¼ cup bleu cheese
1/2 cup full-fat sour cream
3 tbsp. mayonnaise
About 1/2 cup Monterey Jack cheese, sliced
Salt and pepper to taste Continue reading →
Many people suggest removing the skins from your chicken thighs if you plan to grill them without scorching. The fat will tend to burn on the grill. One solution if you like to keep the skin on, is to cook them skin-side up for the majority of the time so that the skin doesn't burn and stick to the grill.
Cooking chicken all the way through is important if you'd like to avoid pathogen-borne illness. It's very helpful to use a meat thermometer! You can also pierce the meat to be sure that it's no longer bloody, and cut into the center of each thigh to ensure that the color has changed from pink to white all the way through. Continue reading →