Accessories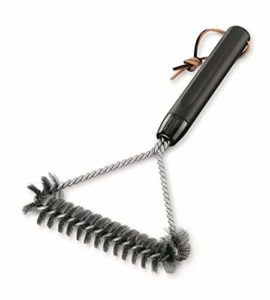 Whether you cook over charcoal or gas, this is a must-have tool for keeping grill grates free of food debris. Easily cleans hard-to-reach spaces between the cooking grates rods and in tight spaces at the edges of the cooking grates.
Stainless steel bristles are extra thick for a longer life. Ergonomic handle helps with grip. Comfort hold handle for leverage when cleaning stuck on food.

An actual customer review: "I've had a number of brushes over the year and none holds a candle to this one. Works not only much better for covers a wide area."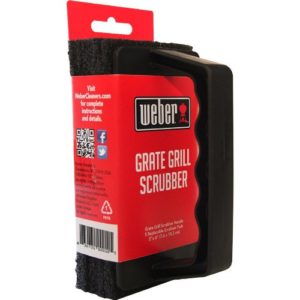 Grill brush scrubbers are an essential weapon in the battle against barbecue gunk and grime, and who better to trust than Weber? When you look to clean your Weber grill and prepare for the summer tradition of backyard barbecues and holiday picnics, look no further than this heavy duty Weber grill grate scrubber.

All of the synthetic (polyester) fiber used in these scrubbers and handles come from 100% post-industrial recycled materials (primarily recycled soda and water bottles). And it's all made right here in the USA! Continue reading →