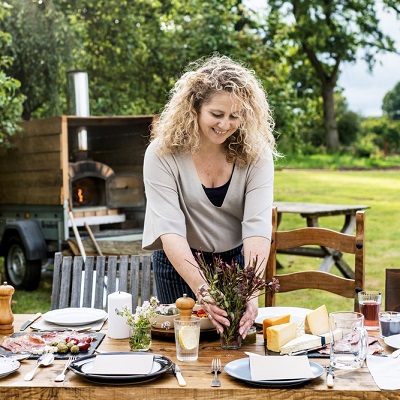 Bean salad makes a great take-along side dish to enjoy at a summer cookout, and you'll get the nod of approval from vegans and vegetarians in the crowd. Use a mix of any kinds of canned beans you have in the house. If you want to go super frugal, go with dry beans that you soak and pressure-cook several days in advance before making this.
Ingredients
6 cups of beans, any variety (kidney beans, dark kidney, black beans, great Northern beans, Cannellini beans, pinto beans, black-eyed peas)
3 cups diced cucumber
1 medium onion, diced
1 pint cherry tomatoes, halved
1 cup bell pepper chunks
1-2 cups fresh parsley
3 Tbs. fresh chives, finely chopped
2 cups olive oil
3/4 cup honey
2 Tb. lime juice
1/2 cup vinegar
1 avocado, cut in chunks
2 pinches salt
2 pinches black pepper
To Make
Rinse beans in a colander and add to a large mixing bowl.
Add all veggie ingredients – you can skip any that you don't have, such as peppers or avocado.Heat the honey in a small pot on the stove to soften/liquefy.
Stir in the vinegar. Pour over the beans and veggies.
Add the olive oil, fresh herbs, lime juice, salt and pepper.
Toss everything gently and thoroughly.
If using avocado, wait until the last minute to add the avocado. The lime juice may help to prevent the avocado from turning brown, but it's always better to wait until just before serving to add the avocado.
Add to a large container with tight-fitting lid. Use rubber bands to further secure, if needed. Place in a plastic bag for extra protection when traveling.
Bring along a big spoon, and off you go to your summer grillout!